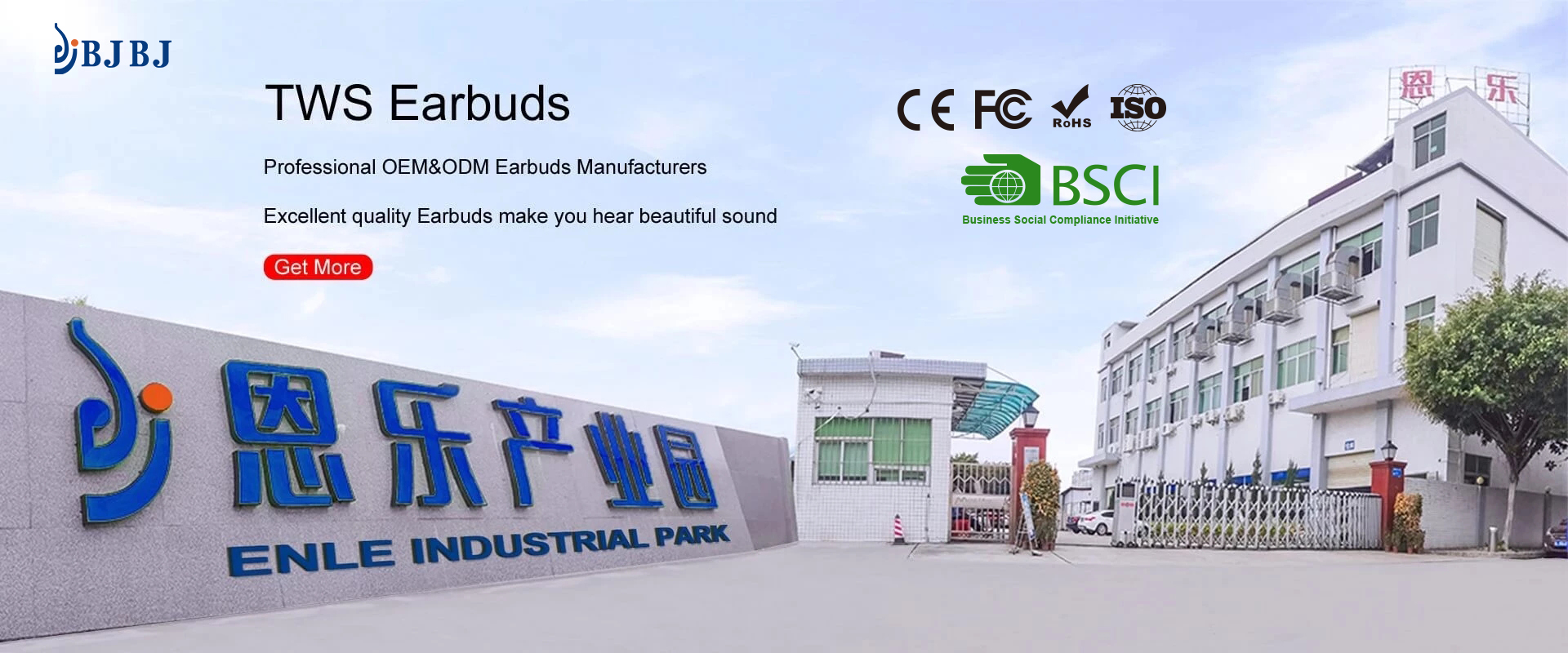 Perfil da companhia
Shenzhen Enle Industrial Co., Ltd. is a design-innovative manufacturer of TWS earbuds and wireless speakers. It already got ISO 9001:2008 quality system certificate.
Choose us as a cooperation partner, is equal to share the below advantages:
**4,000+ square meters production line
**500,000pcs production capacity monthly
**300+ workers to ensure your order finished on time.
**50+ QC staff to make sure all the quality of your order produced per requested.
**10+ engineers follow up your OEM and ODM project and make them accomplished favorably.
**10+ designers support your ID and packing design.
**30+ sales team follow your order from sampling to mass production until shipping and after-sale service.
The Core develop vision and mission of our company is pursue professional OEM&ODM TWS Earbuds and bluetooth speaker manufacturer service to all customers.
Em nossa oficina de 4000 metros quadrados, existem 8 linhas de produção bem equipadas com PCB, RF, máquinas de teste de áudio. Ao todo, temos mais de 300 funcionários hábeis e experientes. A capacidade de produção diária é de até 6.000-10.000 peças. Além disso, temos uma equipe profissional de P&D para novos designs originais e criativos, incluindo engenheiros 3D, engenheiros eletrônicos, engenheiros acústicos, design gráfico e muito mais, totalizando 10 engenheiros.
Para todos os produtos de nossa fábrica, eles são rigorosamente verificados por nossa equipe de controle de qualidade com base nos padrões de confiabilidade e segurança em nosso laboratório de testes de confiabilidade padrão, incluindo teste de vida útil do botão, teste de torque, teste de bateria, teste de spray de sal e outros. Todo o processo de qualidade sob o padrão de controle de qualidade ISO 9001:2008. Para a maioria dos produtos, eles estão com ce, rohs, alcance, fcc, bqb, cb, pressão sonora, kc e outros relatórios ou certificados de teste.